* ARC provided by the Author in exchange for an honest review*
5 VERY BLOODY IMPRESSED STARS...
WOW! I read Infraction, was completely engrossed by it, loved it, devoured it and when I finished it, all words to describe it left me! You know when words seem small and ineffective, just useless empty expressions and not as trenchant as you want them to be! Therefore I will let others' words that are more eloquent describe how
'INFRACTION' SPOKE TO ME!!Out of suffering have emerged the strongest souls; the most massive characters are seared with scars.
Khalil Gibran

man cannot reap love until after sad and revealing separation, and bitter patience, and desperate hardship.
(Khalil Gibran, "The Prophet")


Being deeply loved by someone gives you strength, while loving someone deeply gives you courage.
Lao Tzu

Love does not begin and end the way we seem to think it does. Love is a battle, love is a war; love is a growing up.
James A. Baldwin


Love takes off masks that we fear we cannot live without and know we cannot live within.
James A. Baldwin

I was so glad to see the growth of Nathan and Lila in this one, the love they had for one another, their willingness to drop the masks and their determination to survive their horrendous pasts- pasts that will leave scars yet shape the people that they are in the present!
Well Done Ms Lynn, looking forward to
Reciprocity...
--------------------------------------------------------------------
I GOT IT, I GOT MY ARC, THANK YOU THANK YOU THANK YOU!! WHAT I THOUGHT I LOOKED LIKE WHEN I GOT IT....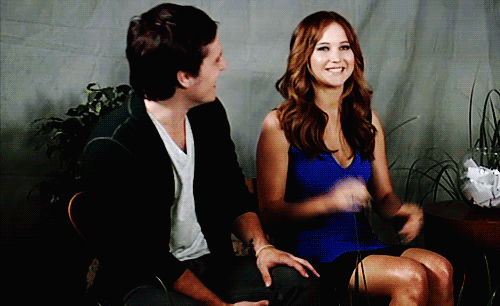 WHAT MY HUSBAND CLAIMED I LOOKED LIKE....